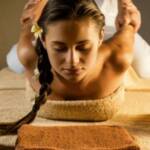 THAISE TRADITIONELE MASSAGE
60 min – €65 | 90 min – €90 | 120 min – €120
Deze vorm van massage wordt ook wel Yoga Massage genoemd welke revitaliseert en verfrissend werkt. Ervaar een diepe ontspanning en laat de vermoeidheid en stress uit je spieren kneden tot het laatste restje spanning verdwenen is. De 'Sen' energielijnen worden via duimen en handpalmen gestimuleerd en laten geblokkeerde energie terug stromen. Stijve gewrichten en spieren worden uitgerekt. Deze behandeling is bijzonder geschikt voor klachten als vermoeidheid, rug- en nekklachten, hoofdpijn, stijve spieren en gewrichten en een slechte doorbloeding. Thaise Yoga Massage is een unieke manier om je terug vitaal en fit te voelen.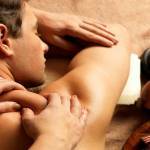 RUG, NEK & SCHOUDERMASSAGE
60 min – €65
Een stevige massage waarbij de spieren in de rug, nek en schoudergordel losgekneed worden. Ideaal voor mensen met een drukke levensstijl die de stress willen losgooien.Veel mensen houden spanning vast in de nek, de rug en tussen de schouderbladen. Deze geconcentreerde massage verbetert de bloedcirculatie en zorgt voor ontspanning in de spieren. Spieren worden eerst opgewarmd en gemasseerd om te voelen waar de blokkades zich exact bevinden. Deze blokkades worden losgemasseerd zodat je energie weer kan circuleren en je stressniveau daalt.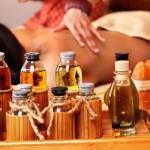 AROMA OLIE MASSAGE
60 MIN – €65 | 90 MIN – €90

Een zachte deugddoende massage om te ontsnappen uit de dagelijkse stress. Bij deze behandeling wordt gebruik gemaakt van etherische oliën welke een helende werking hebben op de huid. Pijnlijke spierknopen en blokkades worden via strijkingen en knedingen weggemasseerd. Hierdoor verbetert de bloedsomloop en worden afvalstoffen sneller uit je lichaam verwijderd. De aroma's van de etherische oliën geven een positieve toevoeging aan de massage vanwege de kalmerende werking van de geuren en contact met de huid. Geschikt voor mensen die kiezen voor een ontspannende wellness ervaring.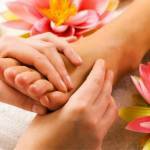 THAISE VOETREFLEXOLOGIE
60 min – €65
Thaise Voetreflexologie is een verkwikkende behandeling van de voeten en onderbenen, die sterk beïnvloed werd door de Chinese vorm van voetreflexologie die duizenden jaren oud is. Deze behandeling is uitermate geschikt voor klachten als migraine, vermoeidheid, stress, mentale spanningen, hoofdpijn en lusteloosheid. Het is een helende kunst waarbij gebruik gemaakt wordt van druk op reflexpunten op de zolen van de voeten die corresponderen met organen, spieren, botten en weefsels. Stimulatie van deze reflexpunten bevordert het natuurlijk genezingsproces, activeert terug de energiedoorstroming en zorgt voor een heerlijke ontspanning.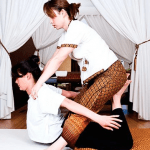 OSTEOTHAI
60 min – €65
Osteothai is de ontmoeting van traditionele Thaise massage en osteopathie, een brug tussen Oost en West. Het combineert de bijzondere werking van Thaise technieken met de precisie, kracht en zachtheid van osteopathie. Osteothai wordt uitgevoerd op de vloer. De therapeut gebruikt niet alleen de handen, maar ook de voeten, knieën en ellebogen.
Osteothai is een vorm van manuele therapie die wordt aanbevolen aan mensen met stijve gewrichten, lage rugklachten zoals lumbale discusdegeneratie (discopathie), discusbulging, uitstralingspijn in armen en benen, piriformis syndroom, heup artrose, lumbale degeneratie, schijf artrose, thoracale kyfose (stijfheid bovenrug), nekpijn, cervicale hoofdpijn enz. Door gebruik van tractie en stretch technieken worden de kleine ruggewrichten (facetgewrichten) en disci (tussenwervelschijven) ontlast welke zorgt voor een betere flexibiliteit en algehele vermindering van pijn.
Om een Osteothai behandeling te boeken bel voor een afspraak met Mae. Tel: 0478/448100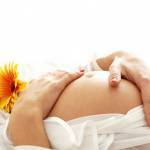 THAISE ZWANGERSCHAPSMASSAGE
60 min – €65
Een zachte ontspanningsmassage met olie voor mama's in wording die op zoek zijn naar verlichting van zwangerschapsongemakken en onstpanning van de spieren en gewrichten. De massage gebeurt in zijlig met de toepassing van Thaise kneedtechnieken. Het helpt bij het verlichten van rugpijn, bekkenklachten, stijve benen en gewrichten, en voor het verbeteren van de nachtrust en de bloedcirculatie. Een zalig uurtje met persoonlijke aandacht voor een ontspannen mama.
THAISE KRUIDENSTEMPELMASSAGE
60 min – €65
Kruidenstempels worden in Thailand al eeuwen gebruikt als onderdeel van traditionele massages. Een mengeling van ontspannende, reinigende en activerende Thaise kruiden zoals oa. koriander, lavendel en verse gember wordt gebonden in een linnen doek. De kruidenstempel wordt met stoom verwarmd en op het lichaam aangebracht. De heilzame werking van de kruiden en de warmte van kruidenstempels maken de spieren soepeler en activeren de bloedcirculatie.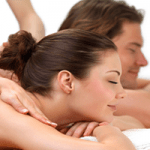 DUO THAISE MASSAGE
60 MIN – €60 PER PERSOON | 90 MIN – €85 PER PERSOON | 120 MIN – €115 PER PERSOON

Ontspan heerlijk met z'n tweeën met een duo massage van 60, 90 of 120 minuten. Ervaar de heilzame werking van een Thaise massage gezellig samen met jouw partner of met een vriend of vriendin. Droom even helemaal weg en vergeet de drukte van alledag met een persoonlijke massage voor twee.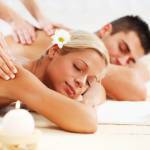 DUO AROMA OLIE MASSAGE
60 MIN – €60 PER PERSOON | 90 MIN – €85 PER PERSOON
Ontspan heerlijk met z'n tweeën met een aroma olie massage van 60 of 90 minuten. Deze zachte massage maakt gebruik van etherische oliën welke een helende en kalmerende werking hebben op huid en geest. Via strijkingen en knedingen worden spierknopen en blokkades weggemasseerd. Ervaar de ontspannende werking van een aroma olie massage gezellig samen met jouw partner of met een vriend of vriendin. Droom even helemaal weg en vergeet de drukte van alledag met een persoonlijke massage voor twee.